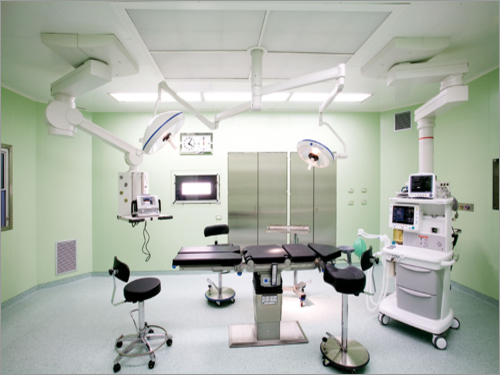 Product Description
With rich industry experience and knowledge, we are engaged in offering a supreme quality OT Laminar Air Flow Systems that has to be with clean air for operation, like orthopedic surgery, to avoid, infections of operation wounds which may be fatal in certain cases, involving lots of legal complication these days. These systems results in a statistically significant reduction in airborne bacterial colony forming units. OT Laminar Air Flow Systems provides patients with additional protection from hair, exposed skin, bacterial shedding and mucus membranes of operating personnel.
Laminar Air Flow System with external & built in Al-11.1 in various technical specifications. Give turbulent free uniform lamina air across total filtration area to operation table Perfectly kill bacteria.

We mainly deal in Maharashtra, Karnataka, Madhya Pradesh, Gujarat, Rajasthan, Andhra Pradesh, Tamil Nadu, Kerala etc.
Get in touch with us